Frequently asked questions
Examination
Does this take the place of my normal eye exam?
---
Yes. This examination includes what you would normally get at a general eye examination, plus a more in-depth analysis of your binocular system, neurological system, concussion baselining, and overall sports performance as it relates to your vision.
---
How long is the exam?
---
The full sports vision examination typically takes between 90-120 minutes (1 and a half hours to 2 hours)
---
What is the price of the exam?
---
The full sports vision examination is $250
---
Does it include glasses and contact lens prescriptions?
---
Yes, all necessary vision prescriptions are included in the cost of the examination.
---
Where is it located?
---
Our office is located inside the D1 Training Finch Creek location, inside Finch Creek Fieldhouse. Address: 16289 Boden Rd, Noblesville, IN 46060
---
Do you accept insurance?
---
Ares Elite Sports Vision and Ares Academy are not contracted with any insurance provider at this time. We will provide you with a receipt, so you may submit claims to your insurance company if you desire.
---
Do you accept HSA and FSA's?
---
Yes, and It is the patient's responsibility to determine the eligibility of our services for use of their individual HSA and FSA accounts.
---
Can I submit it to insurance?
---
You will receive a receipt for your appointment, that you may use to submit a claim to your insurance.
---
When will I receive my evaluation results?
---
Evaluation results will be delivered within 2-3 days typically. A full analysis of your results will require some time to determine the best plan forward for you.
---
What happens after the exam?
---
You will receive your results in 2-3 days. You will take some time to review the results and then set up a consultation call with Dr. LaPlaca to discuss your results and ask any questions you may have.
---
Do you do traditional eye examinations?
---
Yes! Dr. LaPlaca is able to provide regular, annual eye exams for any patient, athlete or not, in our office.
---
---
Glasses Questions
Where do I buy glasses?
---
You can accomplish this in a variety of ways: Our preferred partners are: 1. Fatheadz at https://www.fatheadzeyewear.com 2. Zenni at www.Zenni.com - You can use the promo code--> ECP6MRFHKN If you prefer to shop somewhere else, you can accomplish this through warbyparker.com or go into a brick-and-mortar store to try on different frames and lenses. Examples of these would be private practices or corporate optometry places, such as LensCrafters.
---
What information do I need to buy glasses online?
---
You will need the prescription from your sports vision optometrist. On here there will be a variety of different numbers. Right Eye = OD Left Eye = OS A typical prescription looks like this: Eye: SPH - Cyl x Axis OD: -0.50-1.25x180 OS: -1.00-0.75x175 ADD: +1.25 The first number in the prescription is the spherical power. The second number in the prescription is the cylinder power. The last number in the prescription is the axis The ADD power if for those who need a Bifocal or Multifocal/Progressive Lens You will also need a number called the PD (aka Pupillary Distance) You will most likely need the Distance PD.
---
Zenni.com Video
---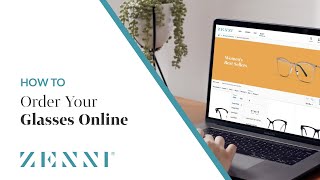 ---
---
Contact Lenses Questions
Where do I buy contact lenses?
---
You can purchase your contact lenses through www.warbyparker.com, www.vistakon.com, www.coopervision.com, www.1800contacts.com, or through a brick-and-mortar store such as a private practice or corporate optometry office, such as LensCrafters.
---
I've never worn contact lenses before, what do I do?
---
Visit the video below to learn how to insert and remove. If you are struggling or don't have somebody to help you at home learn how to put these in, please return to the office and we can assist you in learning how to put them in and take them out. Please allow 45 minutes to complete this class.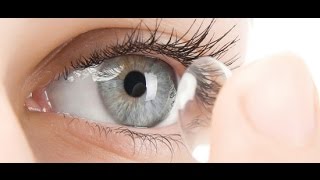 ---
---
Training Questions
How long does training take?
---
This is a difficult question to answer. Some people want to do training only 1 time per month, some only want to do 10 sessions total, some want to continue training for their entire competitive sport. Dr. LaPlaca believes that this type of training should be incorporated into everybody's training in some fashion. Depending on your level, we can adjust the amount of training per week/month.
---
How long is each session?
---
Each in-office training session lasts 45 minutes.
---
How long before I notice results?
---
Typical results will vary. Most athletes notice marked results within 3-4 months. There will be an "aha" moment where something previously unable to be accomplished is credited to sports vision training.
---
Why do Ares Academy and D1 Training members get discounted rates?
---
Ares Elite Sports Vision believes in an entire wellness program to achieve the greatest results possible for our athletes. There are certain things each program is best at accomplishing. Ares Academy allows athletes to achieve large amounts of vision training at home on their own time. D1 training helps athletes perform at their physical peak. The in-office training allows Dr. LaPlaca to better monitor your personal progress and adjust your training as your visual system dictates. We are dedicated to creating the best athletes in the state of Indiana and the United States.
---
---
Concussion Questions
What is a concussion? (Videos)
---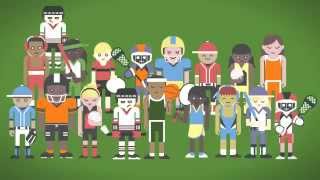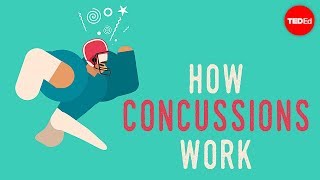 ---
Does the full sports vision evaluation include concussion baselining?
---
Yes! The evaluation will look at all visual systems typically affected by a concussion. Hopefully, this is completed before an injury has occurred. We will then be able to determine where they were functioning at before the injury occurred and be able to measure the areas where issues may be affected by the concussive event. We will also be able to aid in returing to play safer when we return them to their "normal" visual status.
---
What is CTE? (video)
---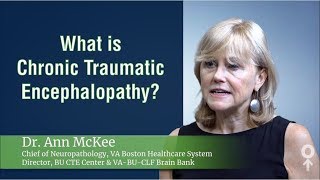 ---
What are the symptoms of CTE? (video)
---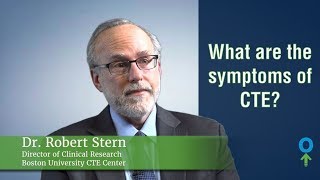 ---
How a concussion affects vision? (video)
---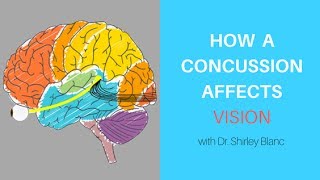 ---
---